Vrhy - litters:
vrhy - puppies - Welpen
1.

breed

"E" z HELFSTYNA - born
6. 6. 2017
mother : many time excellent, exc. 1., CAC at national show, exc.1, CAC at club show, ecx.1, class winner, Regional winner Kelc 2016, HD A, CZ ZTP V1A, Echo-sono 4-3-2017 no signs DCM...
Xenita Xelly z Helfštýna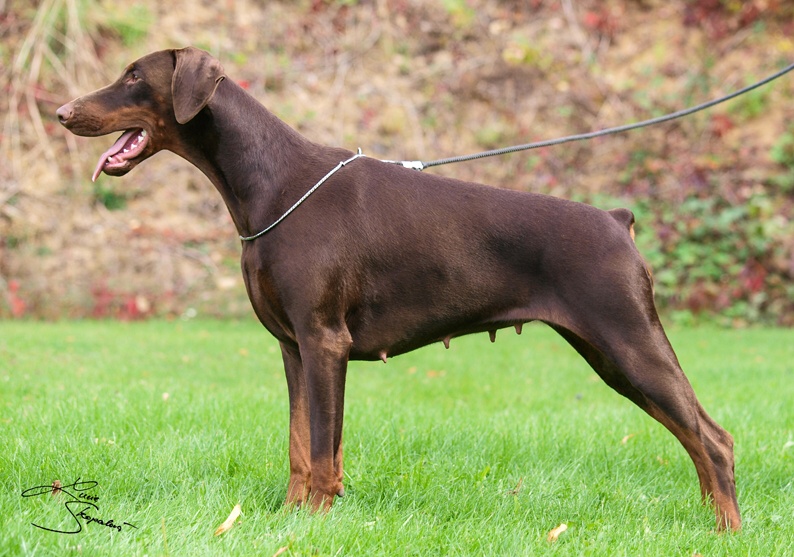 father : Champion RELLAPS NICONESS,
bonitace V1A,
HD A, vWD negativ, Echo sono 4.3.2017 bez známek DCM, Juniorchampion, Klubsieger, Champion, 2 x CACIb usw...
given the the fact that email addresses interviewers sometimes do not work in queries on puppies Please give also your phone !!!
vzhledem k tomu, že emailové adresy tazatelů občas nefungují, do dotazů na štěňata uvádějte, prosím, i váš telefon
aufgrund der Tatsache, dass E-Mail-Adressen Interviewern manchmal in Anfragen an Welpen nicht funktionieren , zeigen Sie bitte Ihre Telefon auch
Dr. vet. med. Ivana Lupeckova
Hruska 80
789 27 Nemcice nad Hanou
Tschechien
GPS : 49°21'35.169"N, 17°13'21.177"E
+420 777 140 159, +420 581 111 440
www.dobermann-dobrman.info